Naïké Wider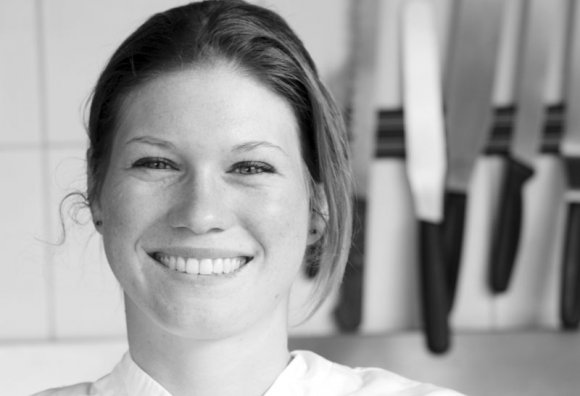 Naïké Wider, pastry chef
So, Naïké, why did you become a pastry chef ?
At school, for many years, I really liked a boy who wanted to become a pastry chef. So I decided to become one, too.
In fact, he became a watchmaker in the Vallée de Joux, whilst I have become the pastry chef. After three training courses, I was convinced it was the job for me. Without hesitation !
What do you like in this job?
You can really let your imagination go, and create what you like, working with the seasons, making confections for the pleasure of the senses, for the pleasure of life, for the pleaure of the stomach, all the time playing with colours, materials, sizes, and designs…
The disadvantage is that you have to work standing up, and on the weekends and holidays. You have to get up very early, to start work at four o'clock in the morning, or even at two o'clock in the hotel business.
For this profession, you need skill, rigour, meticulousness, an artistic sense, respect for hygiene, management and organisational ability, and knowledge of which are the best ingredients to order. It's a demanding job.
After having worked at the Muguet here in Les Diablerets, Naïké plans to open her own pâtisserie on the Riviera. Good luck, Naïké !
Translation : Gordon Douglas